Memorial weekend we thought we'd better take advantage of having the motorhome. (We will be renting it out to other family's most of the summer.)  I went to Craters of the Moon when I was in 4th Grade and I distinctly remember not having enough time there so I decided, with it being only 3 hours away, it would be a good destination.  Craters of the moon really was quite incredible.  With the most recent eruption being only 2000 years ago some of the lava looked so fresh.  One of the favorite things about the National Reserve was the lava tubes, where the lava had cooled and created caves.  It was a great place to spend a day.  We had anticipated camping there, but it was really windy and dusty with tiny lava pebbles getting tracked into the RV so we ended up at a KOA with hook-up and grass in Arco.  I guess that is where I draw the line as a camper.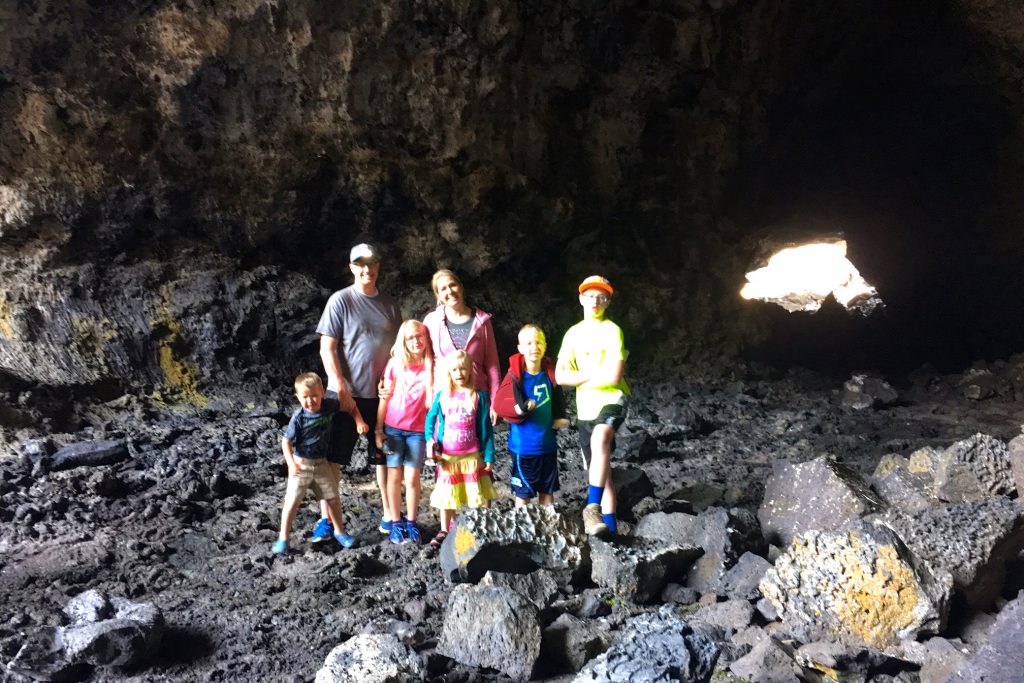 We made the most of our time away with a stop at Dawnata Hot Springs on the way there.  I love playing in warm water.  Cold swimming pools, no way, but if I feel like I'm in warm bath water I'm more than happy to join in the swimming.
On our way home we stopped at the location of the very first atomic energy laboratory and plant in the United States, which has now been convicted into a museum.  It is known for being the place where safe use of atomic power for energy was discovered. The science was way over my head, but the museum was fascinating.  We enjoyed the stop.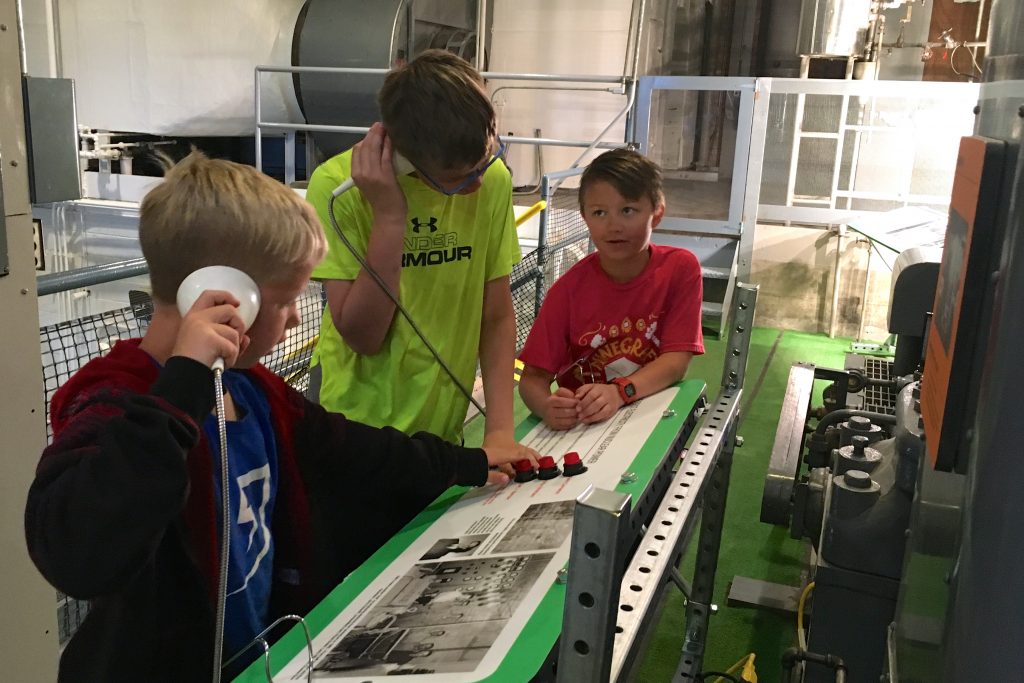 Our final stop of the three-day weekend was at Lava Hot Springs.  I went there for my 8th birthday and probably haven't been there for the last 30 years.  It has improved!!  The Olympic diving platforms are a hit, and Caleb had the courage to go off the 2nd one.  Once again, it was nice warm water so we were all happy.  They also have an incredible indoor splash pad that they younger kids loved. I'd really like to plan a long weekends to just camp and stay in Lava and enjoy the hot pools, the resort and the river.